About Us
---
Dr. Sheldon D. Fields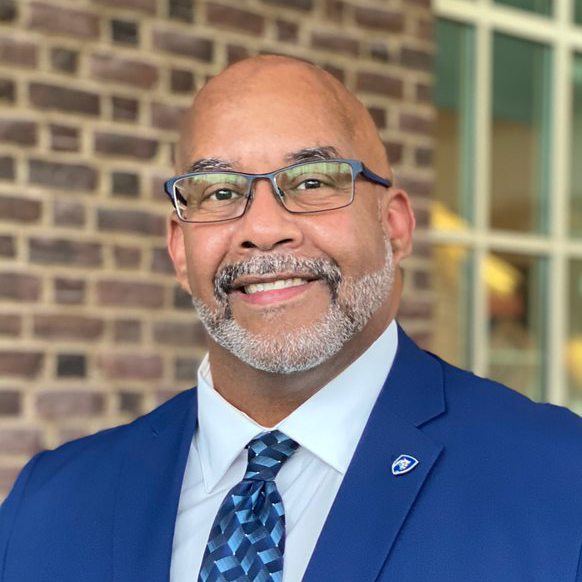 Dr. Sheldon D. Fields is the inaugural associate dean for equity and inclusion in the Ross and Carol Nese College of Nursing at Penn State University. In this role, he facilitates efforts to promote a nurturing climate for all members of the college community, advances the representation of the diverse communities in the college, including undergraduate and graduate students and faculty, and supports the curricular and co-curricular programs hosted through the Office of equity and inclusion and the college. He works across the entire college to advance the diversity, equity, and inclusion strategic mission of the college.
Dr. Fields came to Penn State in October of 2020 at the height of the COVID-19 pandemic. He is a lifetime member of the National Black Nurses Association, Inc., (NBNA) and currently serves as the organization's national 1st Vice President (2020 – 2022). Dr. Fields is a fellow of the American Academy of Nursing, the American Association of Nurse Practitioners, and the National Academies of Practice and has held several faculty and administrative positions prior to coming to Penn State. He is an accomplished HIV / AIDS prevention research scientist and holds an appointment as a Research Professor here in our college. He received his Ph.D., in Nursing Science from the University of Pennsylvania, his M.S., in Family Nursing and B.S., in Nursing from Binghamton University (State University of New York). He completed his post-doctoral work in the Center for AIDS Prevention Studies at the University of California San Francisco.
Sheldon D. Fields PhD, RN, CRNP, FNP-BC, AACRN, FAANP, FNAP, FAAN
Associate Dean for Equity & Inclusion Research & Publications
301 Nursing Sciences Building University Park, PA 16802
sdf5275@psu.edu
814-863-8215
DEI Alumni Advisory Council
The DEI Alumni Advisory Council is comprised of voluntary graduates of the college who meet regularly to advise, discuss, plan, and offer guidance on DEI initiatives. They also offer educational and career mentorship to students.
DEI Faculty Committee
The DEI Faculty Committee is an array of Dean-appointed members, both faculty and student, to represent each campus in the college on matters relating to DEI initiatives.