CGNE Champion Award
The Tressa Nese and Helen Diskevich Center of Geriatric Nursing Excellence (CGNE) leadership team is pleased and proud to celebrate the 2020 CGNE Student Champion Award Winners! These doctoral degree graduates exemplify excellence in the field of gerontology! During their graduate education, both nurses were engaged with the CGNE, and their projects were aligned with our center's vision to improve the lives of older adults in positive and person-centered ways. Congratulations to Jyotsana and Mary Liz! We look forward to your future accomplishments!
2020 Award Winners
Jyotsana Parajuli, PhD, MGS, RN earned her Doctor of Philosophy from Penn State Ross and Carol Nese College of Nursing in December of 2019, and her dissertation is titled, "Oncology Nurses' Confidence in Providing Palliative Care." Dr. Parajuli began her nursing career in her native country of Nepal, then moved to the United States to further her education, first earning a Master of Gerontological Studies degree at the Miami University in Oxford, Ohio. While completing her PhD at the Penn State Ross and Carol Nese College of Nursing, she was awarded the Robert W Graham Endowed Graduate Fellowship as well as support for her dissertation through the Laurie Gunter Research Fund. With her geriatric and palliative care expertise, Jyotsana has authored several publications and provided various presentations. We extend our best wishes to Jyotsana, as she was recently hired at the University of North Carolina Charlotte School of Nursing where she will bring her talents, knowledge and experience to the faculty as an Assistant Professor in the fall of 2020.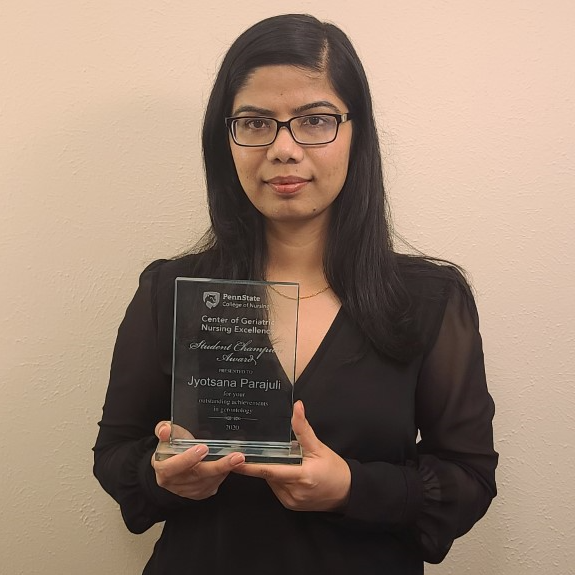 Mary Elizabeth Davis DNP, RN, AOCNS graduated in May of 2020 with her Doctor of Nursing Practice degree from the Penn State Ross and Carol Nese College of Nursing. Dr. Davis has been employed at Memorial Sloan Kettering for over 20 years, where she has worked with cancer patients, gaining invaluable expertise and oncology nursing skills. An advanced practice oncology nursing professional, Mary Liz has provided leadership in clinical care coordination, education and mentoring of staff, and facilitation of clinical trials. Certified as a Hospice and Palliative care and Advanced Oncology Clinical Nurse Specialist, Mary Liz has been recognized by the Oncology Nursing Society foundation by earning the Mary Pazdur Excellence in Advanced Practice Oncology Award. One exemplary project Dr. Davis conducted involved a study of the utilization of the electronic Rapid Fitness Assessment (eRFA): A Comprehensive Assessment of Older Adults with Cancer to improve outcomes and lower risk of toxicity from cancer treatment in older adults, which results in reduced morbidity and mortality post-operatively for geriatric oncology patients. Davis earned her MSN in Oncology Nursing from Columbia University and her BSN at the University of Delaware. She has written 18 publications (serving as first author in 14 of these) and provides numerous presentations nationally and internationally. We have confidence that Mary Liz will continue to make a remarkable difference in the field of geriatric oncology!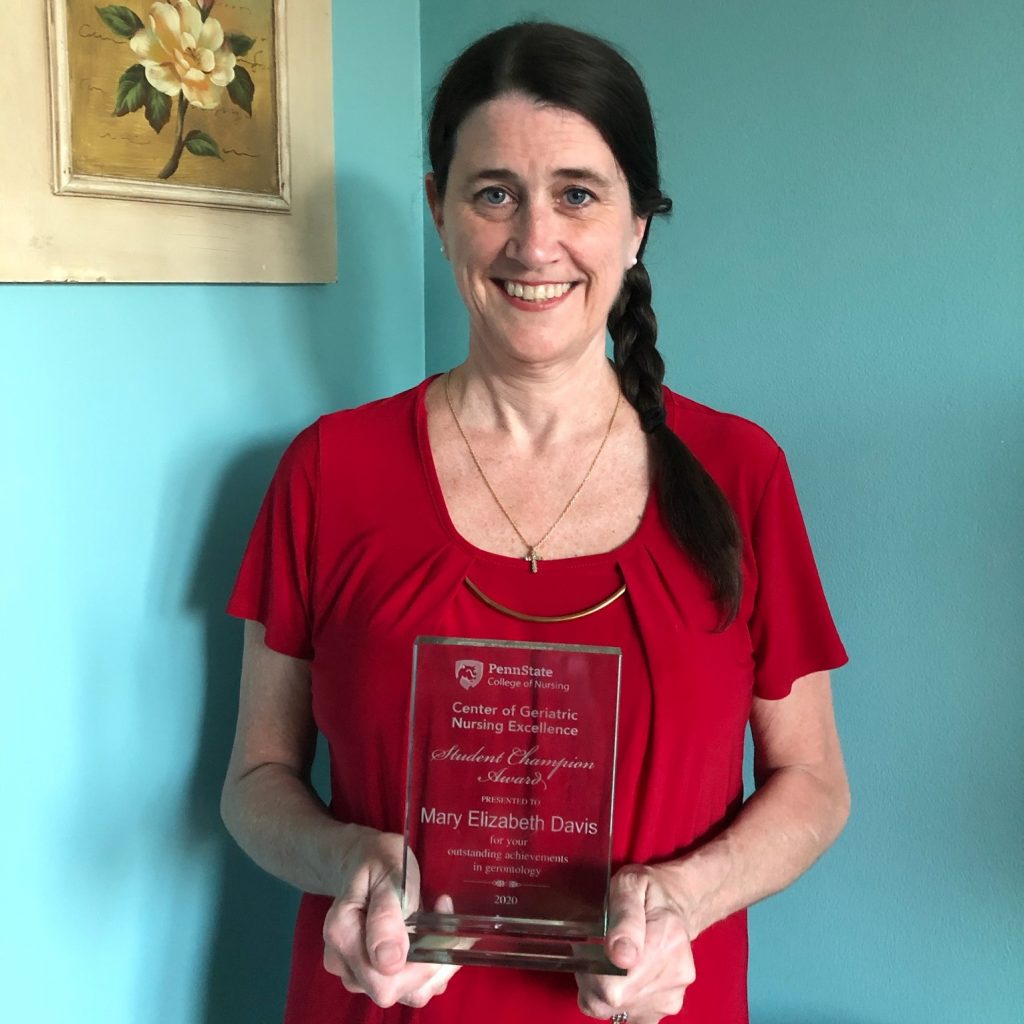 View Mary Elizabeth and Jyotsana's acceptance speeches here!