Submission Deadline
February 15, 2021 @ 8:00 am - 5:00 pm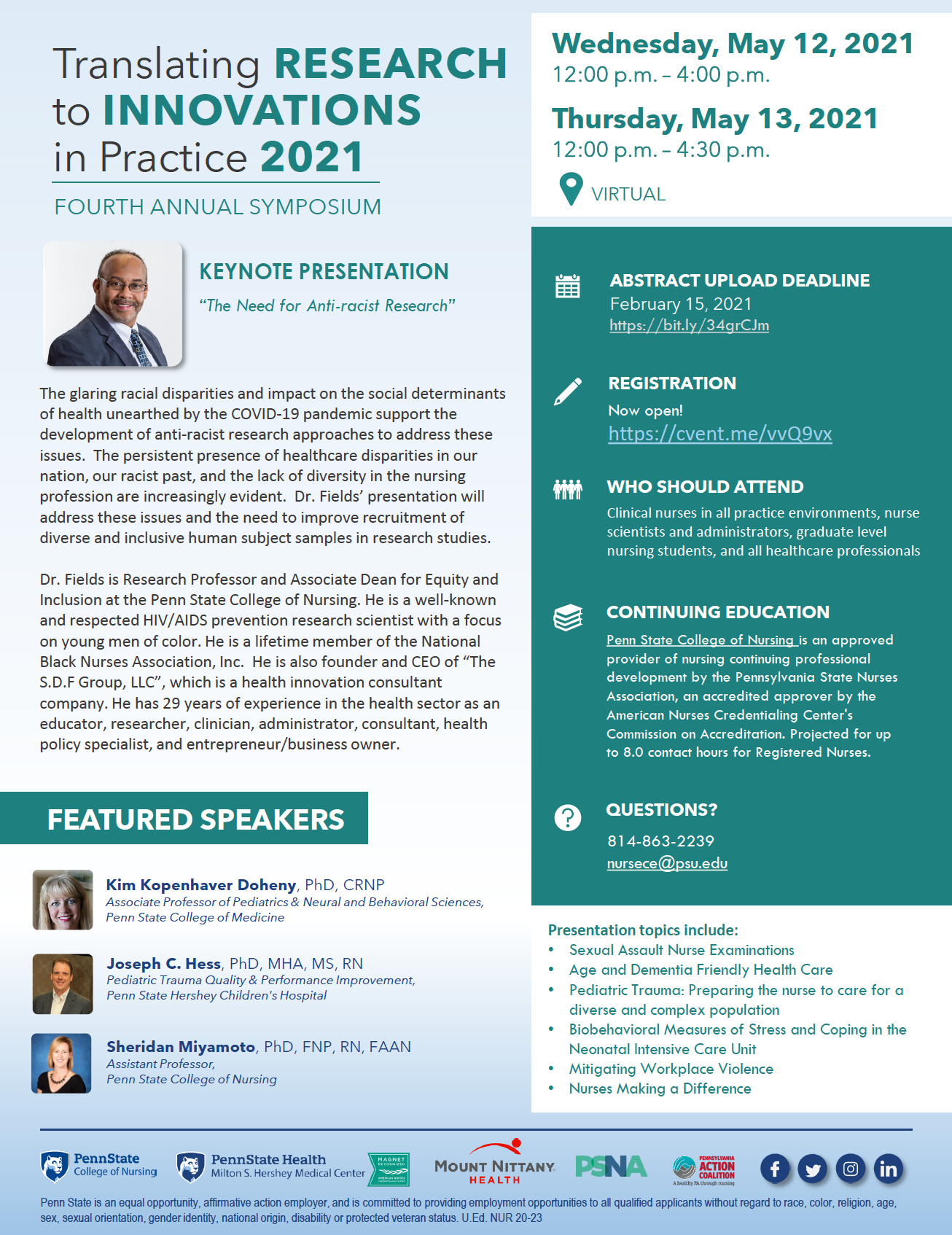 Abstract submissions for the Fourth Annual Translating Research to Innovations in Practice ends today! Link for uploading is below!
Translating RESEARCH
to INNOVATIONS in Practice
THIRD ANNUAL SYMPOSIUM
 — VIRTUAL EVENT–
Wednesday, May 12 & Thursday, May 13, 2021
12:00 p.m. – 5:00 p.m.
ABSTRACT SUBMISSION:   
The abstract should be approximately 250 words. 
Type of abstracts: Research, Quality improvement project, Case study, Systematic Review.