Sustainability Institute creates affiliate program for faculty, staff, students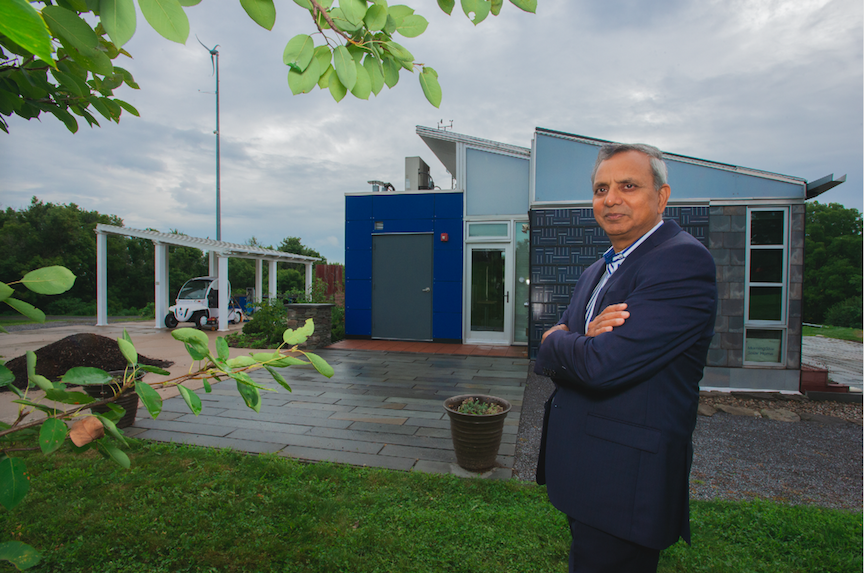 March 19, 2019
UNIVERSITY PARK, Pa. — Calling all poets and philosophers, analysts and advocates, strategists and storytellers — Penn State's Sustainability Institute (SI) is announcing a call for faculty, staff and students interested in becoming affiliates of the institute in order to build stakeholder communities with common interests in issues of sustainability in researching, teaching and engagement.
"The Sustainability Institute recognizes that Penn State has an extensive community of sustainability champions and doers," explained Peter Buckland, the Sustainability Institute's academic programs manager. "Through our Affiliate Program, we are seeking to support and amplify the work of these faculty, staff and students who are developing and implementing solutions, performing cutting-edge research, creating critical artwork, teaching or engaging in a myriad of other ways with sustainability."
Participants in the affiliate program will benefit through:
Becoming connected to a community of like-minded stakeholders working in sustainability;
Having more opportunities to receive professional acknowledgement and honors for their work in the sustainability field; and
Having input on how Penn State navigates its role as a land-grant institution to encourage implementation of sustainability solutions in our local, regional and global communities.
"I signed up because I, as a nursing faculty member, believe that sustainable behavior is at the core of our profession, as we support and teach our patient population how to promote and maintain healthy lifestyles," explained Darlene Clark, assistant teaching professor of nursing. "As an affiliate, I hope to learn how faculty in other disciplines carry out their sustainability mission and would like to collaborate in an interdisciplinary manner when possible."
The affiliate program is open to Penn State community members from all colleges and at all 24 campuses. The SI defines sustainability in the same terms as the global Sustainable Development Goals, which aim to address issues of economic well-being and social justice alongside issues of biodiversity conservation, natural resource management and global warming.
Faculty, staff and students working on anything from addressing hunger and poverty to promoting gender and racial equality to designing innovations in infrastructure and industry are all encouraged to see their work as part of the University's sustainability mission.
"As the director of campus outreach for the Student Farm, my daily life is linked to conversations of sustainability and food systems," said Whitney Ashead, a junior double major in geography and agricultural science. "Becoming an affiliate to the Sustainability Institute provides me the opportunity to build valuable connections, increase access to valuable resources, and further enhance the mission of the Student Farm."
Accepted affiliates are expected to focus on sustainability as one of their areas of teaching, research, engagement, operational and/or co-curricular activities and to participate when possible in some of the SI's public events.
Interested applicants need merely to submit a brief statement of interest along with a biography at: https://sustainability.psu.edu/webform/sustainability-institute-affiliate-program.