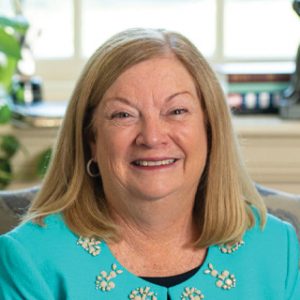 Dear Alumni and Friends,
As we embark on 2023, I want to take a moment to reflect on the amazing accomplishments the college achieved during a year filled with togetherness, celebration, and educational excellence. Our achievements would be unimaginable without the exceptional nurses in our communities, such as yourselves, and our high-quality educational programs, research, and influential evidence-based practice.
This past year, we successfully wrapped up a transformational development campaign that increased our ability to support our students. The National League for Nursing designated us as a Center of Excellence, with our undergraduate nursing program being ranked 32nd in the nation. We introduced new academic leadership for the college, along with the appointment of our first assistant dean for graduate professional practice programs, Sheri Matter. And new simulation spaces, equipped with state-of-the-art technology, were introduced to more of our commonwealth campuses.
It is an exciting time in the college, and I am thrilled to see where this year takes us. 2023 is a milestone year, marking our 10-year anniversary as an independent college. To commemorate the year, we are holding an Anniversary Celebration on November 4th. Further details about the event will follow in the coming months, so stay connected to make sure you don't miss out!
The college is steadfast in its commitment to provide our communities with events that foster innovation and promote awareness of health and wellness. Our Center of Geriatric Nursing Excellence recently released their Seminar Series schedule, as well as the upcoming 2023 Jean Vallance Lecture in Nursing Innovation, 2023 Translating Research to Innovations in Practice Symposium, and a new Simulation Development for Healthcare Educators course.
I am excited for the year ahead, and whether you are reading this as an alumnus or a friend of the college, I am sure there is something for you to participate in! As always, I am beyond grateful for your valuable contributions that help support our boundless education and innovation accomplishments. We hope you enjoy this edition of our Alumni & Friends E-Newsletter and find new ways to engage with our college! #WeAre
Be well,

Laurie A. Badzek, LLM, JD, MS, RN, FNAP, FAAN