Talk With Alumnus and Author Christine DeGrazia
March 27 @ 12:15 pm - 1:30 pm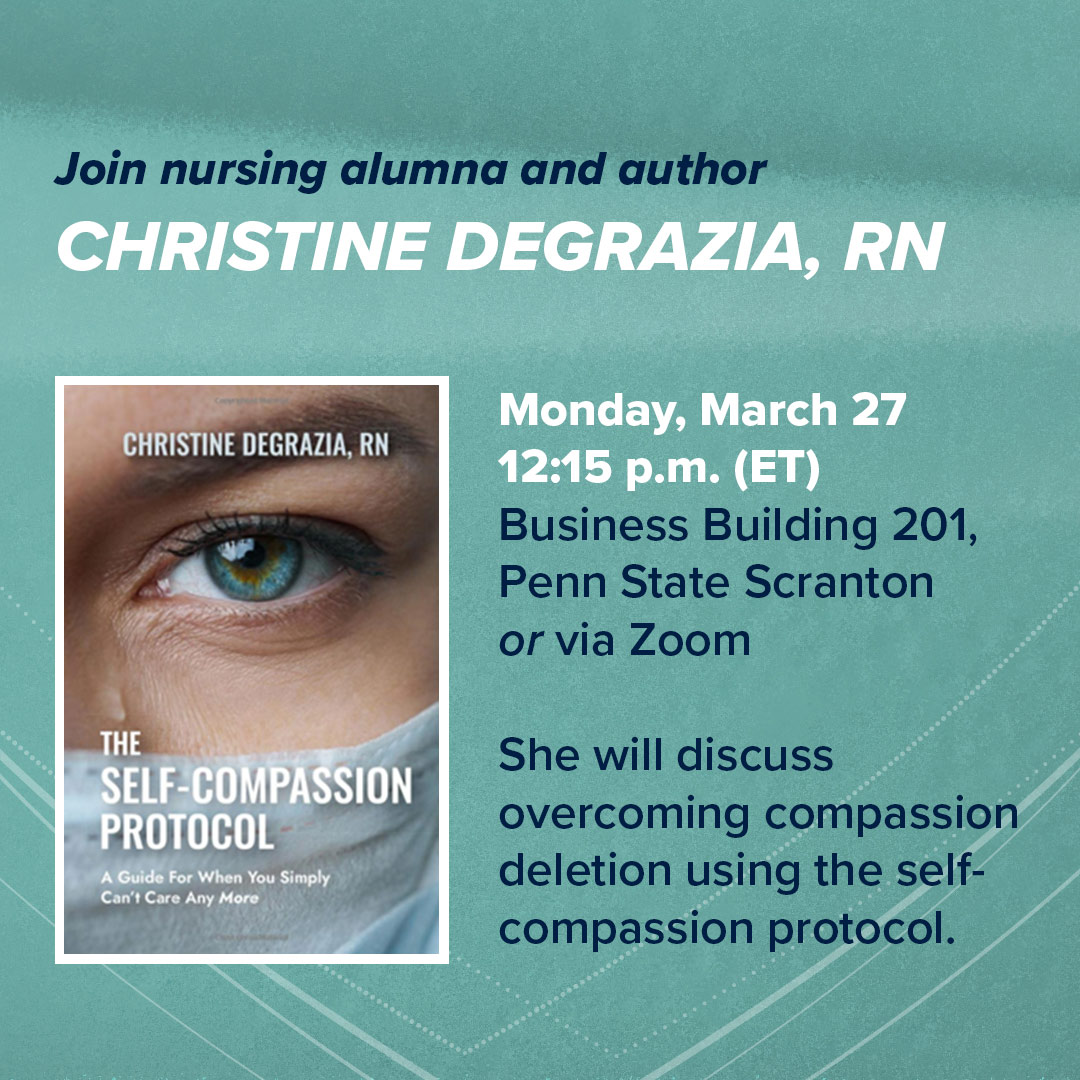 Christine DeGrazia is a Registered Nurse and author who earned her Associate of Science in Nursing from the Ross and Carol Nese College of Nursing at Penn State Scranton in 2010. She has spent 20 years caring for people, some of them very sick, and has turned her life experience and nursing expertise into building a coaching practice devoted to helping people recognize and manage feelings of depletion when caring for others using the Self Compassion Protocol.
Christine lives in the small town of Mayfield, PA with her dog, Ben. She is the mother of three amazing boys, has three wonderful grandchildren and loves spending time writing, sketching and going for walks with her dog.
Please join us on Monday, March 27, 2023, at 12:15pm in Business Building 201 at Penn State Scranton or via Zoom as Christine tells her story of being a nurse impacted by compassion deletion and what she did to overcome it and return to the profession she loves using the Self Compassion Protocol.
Zoom link: https://psu.zoom.us/j/99318898434?pwd=dHN6dFlIZjc1WGttQXA1VTc0Vk11Zz09
Passcode: 779282