INVITATION ONLY – Bringing Clinical to Class: Next Gen is Not Optional
May 11, 2020 @ 8:00 am - 3:45 pm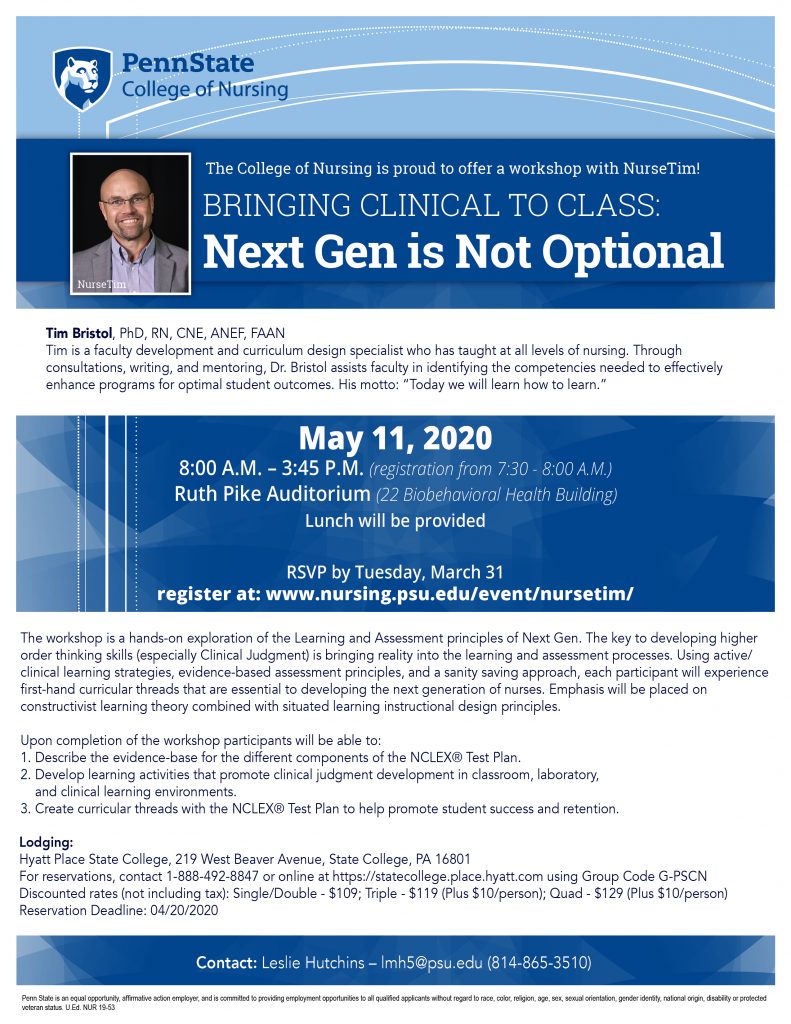 The workshop is a hands-on exploration of the Learning and Assessment principles of Next Gen. The key to developing higher order thinking skills (especially Clinical Judgment) is bringing reality into the learning and assessment processes. Using active/clinical learning strategies, evidence-based assessment principles, and a sanity saving approach, each participant will experience first-hand curricular threads that are essential to developing the next generation of nurses. Emphasis will be placed on constructivist learning theory combined with situated learning instructional design principles.
Upon completion of the workshop participants will be able to:
1. Describe the evidence-base for the different components of the NCLEX® Test Plan.
2. Develop learning activities that promote clinical judgment development in classroom, laboratory,
    and clinical learning environments.
3. Create curricular threads with the NCLEX® Test Plan to help promote student success and retention.
RSVP