Living with Dementia–Session 3 (Altoona)
September 26 @ 3:00 pm - 5:00 pm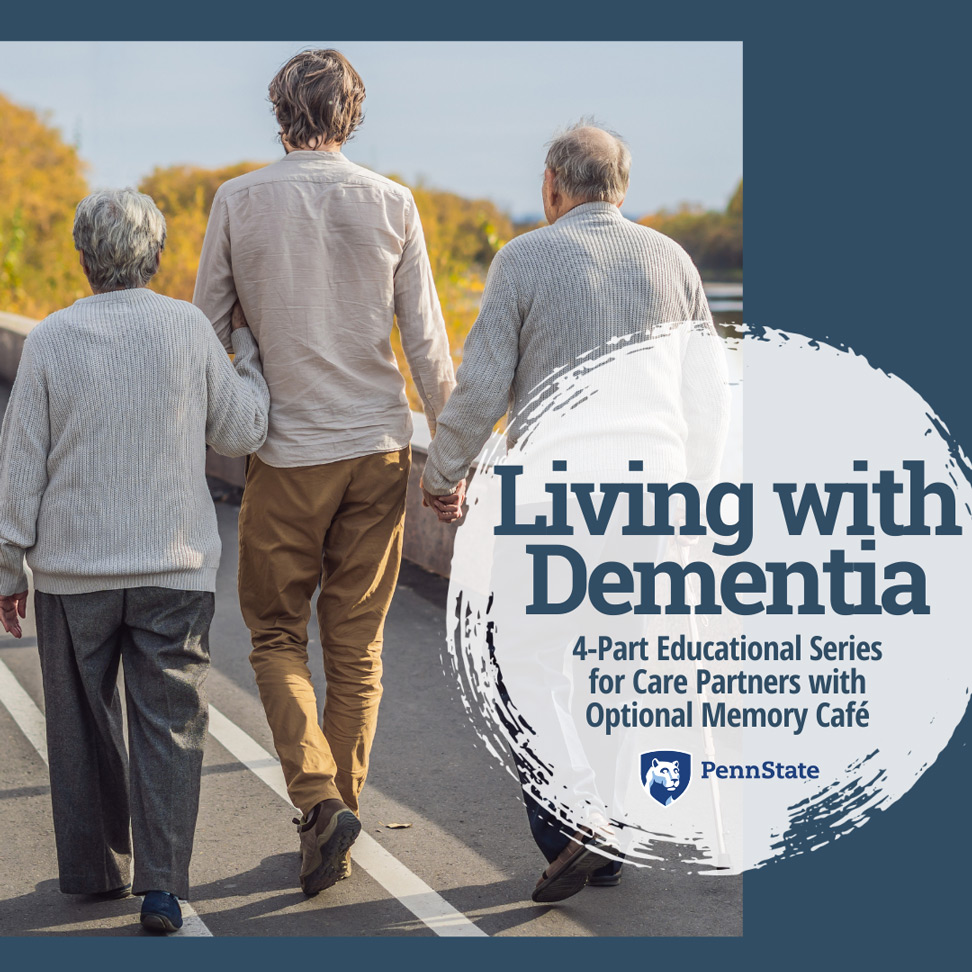 Topic: Resources for Person with Dementia and Their Care Partners.
This information-packed session offers ways to strengthen, support, and get respite for care partners, including establishing a realistic support system and expanding the care team. Presenters will offer ideas for identifying and reducing caregiver stress, increasing safety at home for everyone, handling potentially dangerous situations, getting legal authority to help your loved one, managing care partner guilt, preventing abuse/neglect, and more. Advance registration is required for info sessions and Memory Café.
Are you providing care to someone with Alzheimer's disease or other dementias and looking for more information and support?
Join us for this dynamic, engaging, in-person educational series that offers realistic tips, reliable community resources, and practical tools for care partners to use daily in the caregiving journey.
Attend one or more events in the series, which will be offered in two convenient central Pennsylvania locations.
Each event includes an optional on-site "Memory Café," where you can bring your loved one living with dementia to enjoy activities in a safe environment while you separately attend the educational session.
Series Highlights
"Living with Dementia" will be offered on Tuesdays and Wednesdays—August 29/30, September 12/13, September 26/27, and October 17/18—in Altoona and Palmyra, PA.