Living with Dementia–Session 2 (Palmyra)
September 13 @ 2:00 pm - 4:00 pm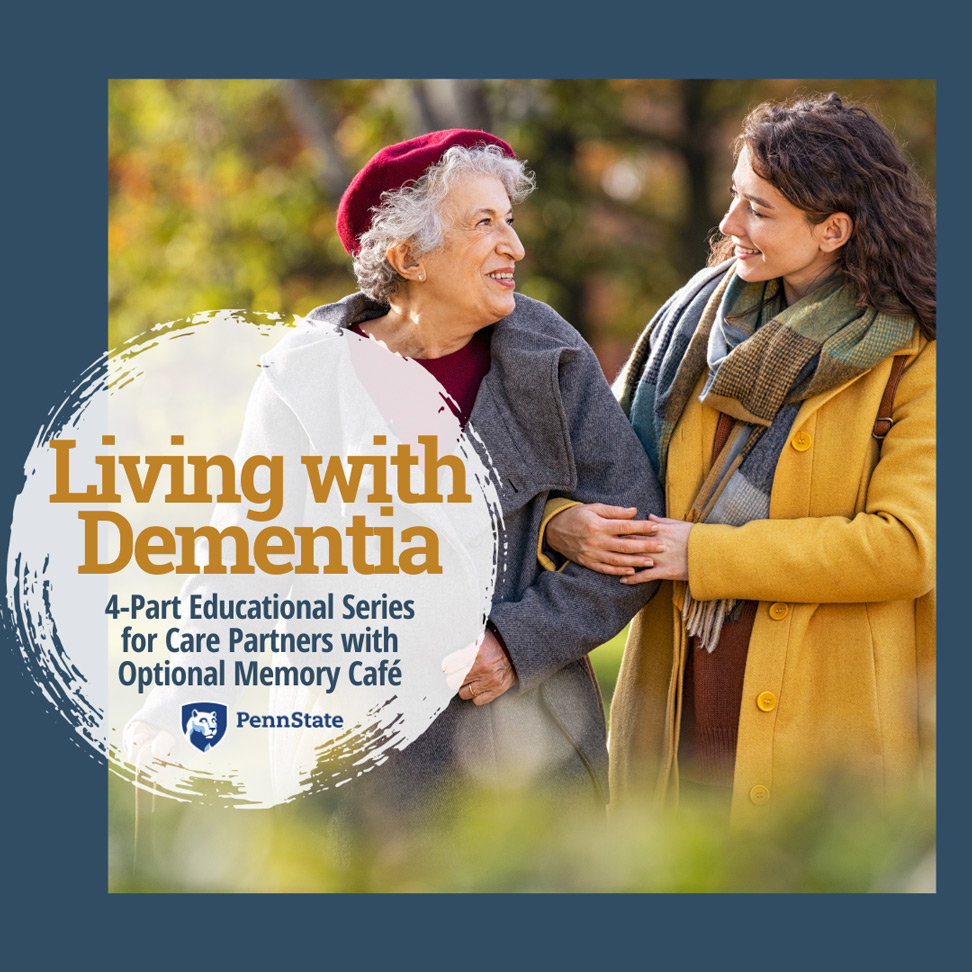 Topic: Understanding Behaviors as a Form of Communication.
Identify signs of distress or unmet needs in people with dementia and learn how to adapt or modify your own communication to provide the best possible support. Participants will also learn how to interpret behaviors, find approaches that may reduce distress, promote positive wellbeing, incorporate meaningful activities, foster self-care, handle mobility issues, and more. Advance registration is required for info sessions and Memory Café.
Are you providing care to someone with Alzheimer's disease or other dementias and looking for more information and support?
Join us for this dynamic, engaging, in-person educational series that offers realistic tips, reliable community resources, and practical tools for care partners to use daily in the caregiving journey.
Attend one or more events in the series, which will be offered in two convenient central Pennsylvania locations.
Each event includes an optional on-site "Memory Café," where you can bring your loved one living with dementia to enjoy activities in a safe environment while you separately attend the educational session.
Series Highlights
"Living with Dementia" will be offered on Tuesdays and Wednesdays—August 29/30, September 12/13, September 26/27, and October 17/18—in Altoona and Palmyra, PA.