Infection Control Strategies in Long-Term Care: Lessons Learned from the COVID-19 Pandemic
January 26 @ 12:00 pm - 1:00 pm
Free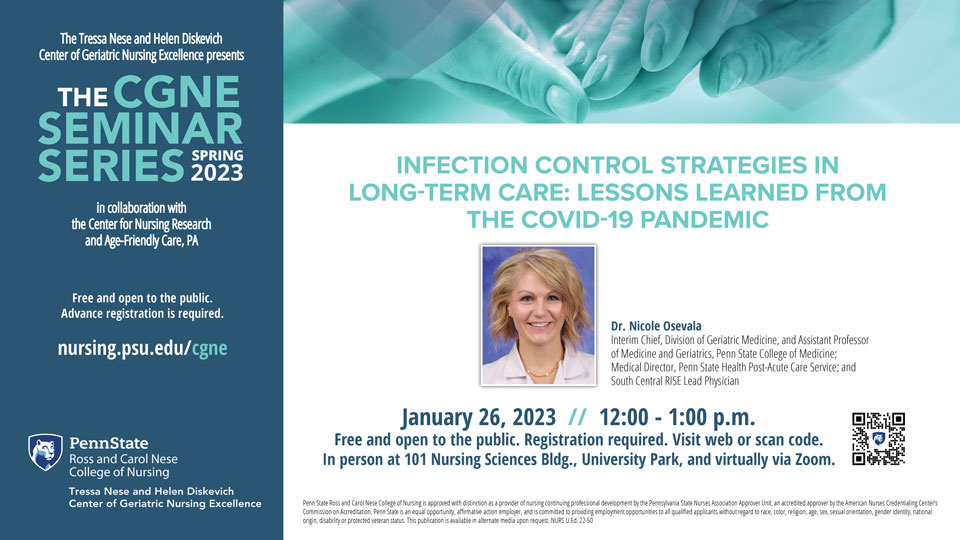 CGNE Seminar Series – Spring 2023
Presented by Dr. Nicole Osevala, Interim Chief, Division of Geriatric Medicine, and Assistant Professor of Medicine and Geriatrics, Penn State College of Medicine; Medical Director, Penn State Health Post-Acute Care Service; South Central RISE Lead Physician. 
All seminars are free and hosted virtually unless indicated. 1.0 Contact Hour is available for Registered Nurses meeting the necessary requirements.
Advance registration is required here.