Enhancing Preference-Based, Person-Centered Care for Older Adults with Multiple Chronic Conditions via Implementation Science
September 29, 2022 @ 12:00 pm - 1:00 pm
Free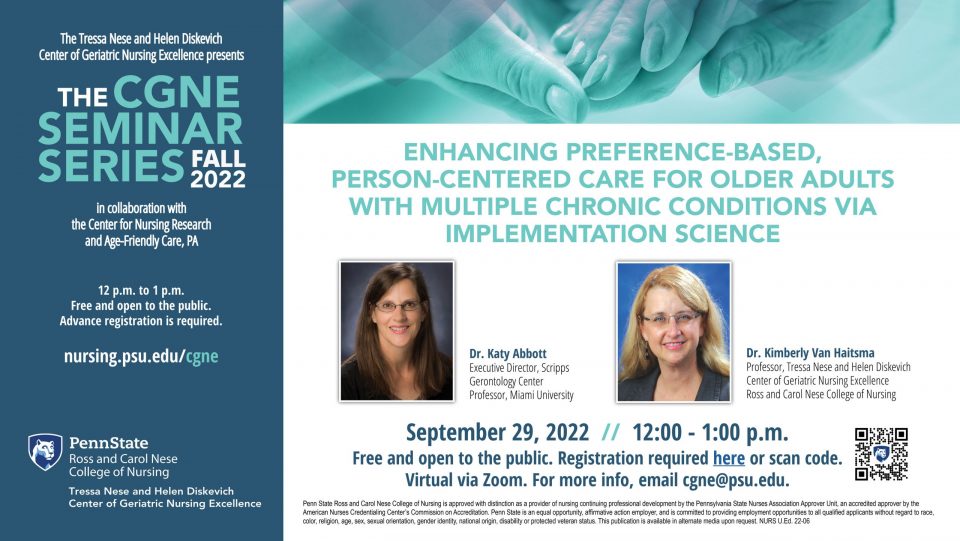 CGNE Seminar Series – Fall 2022
Presented by Dr. Katy Abbott, executive director, Scripps Gerontology Center; professor, Department of Sociology and Gerontology, Miami University; and Dr. Kimberly Van Haitsma, professor, Tressa Nese and Helen Diskevich Center of Geriatric Nursing Excellence, Ross and Carol Nese College of Nursing, Penn State.
All seminars are free and hosted virtually unless indicated. 1.0 Contact Hour is available for Registered Nurses meeting the necessary requirements.
Advance registration is required here.