Contact Tracing in the Era of COVID-19: Lessons Learned
October 8, 2020 @ 12:00 pm - 1:00 pm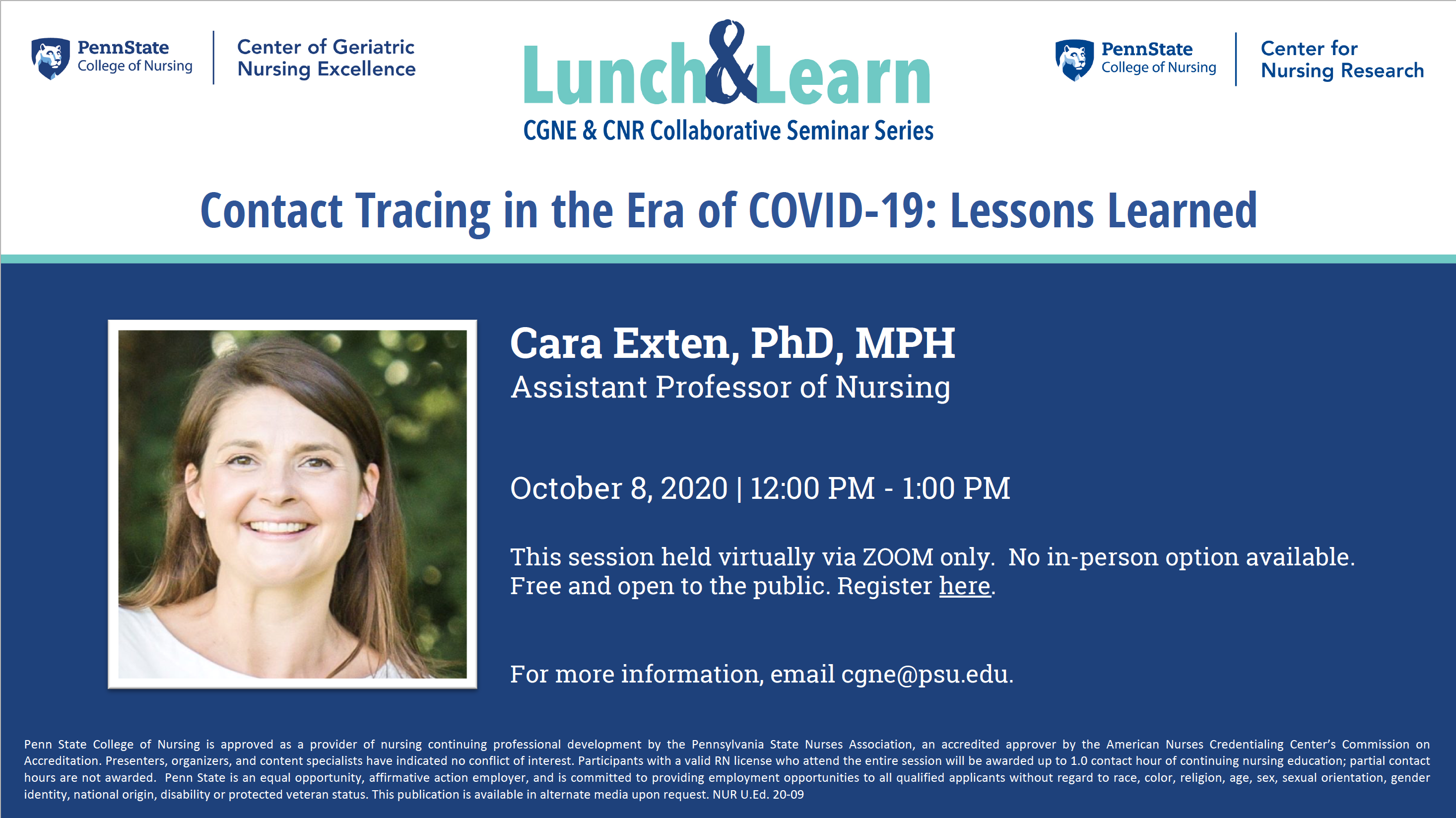 Presentation Description:
Contact tracing is a disease control measure that has been used by public health agencies for decades and has been identified as a key strategy for controlling the spread of COVID-19. In the United States, contact tracing is routinely used for sexually transmitted disease such as syphilis and human immunodeficiency virus (HIV).  It has been identified as a key strategy for containment of COVID-19.  In this webinar, the presenter will reflect on her experiences developing contact tracing programs in response to COVID-19.  She will identify specific challenges and barriers related to contact tracing in the context of the current pandemic and share success stories that provide key insights for moving forward.
Presenter Bio:
Dr. Cara Exten received her Master of Public Health (MPH) from Emory University and her PhD in Epidemiology from The Ohio State University. She is an infectious disease epidemiologist, with a research program that focuses on HIV and sexually transmitted infections.  Dr. Exten has expertise in survey data collection, the application of advanced statistical methods, and working with high-risk populations. She has extensive experience working in applied public health settings.  She is a former Disease Intervention Specialist (DIS) for the state of Tennessee, where she conducted contact tracing for HIV, sexually transmitted infections, and tuberculosis.  In response to the COVID-19 pandemic, Dr. Exten is currently leading two contact tracing programs serving Central Pennsylvania.