Fall Preparedness and Home Safety for the Older Adult
March 3 @ 12:00 pm - 1:00 pm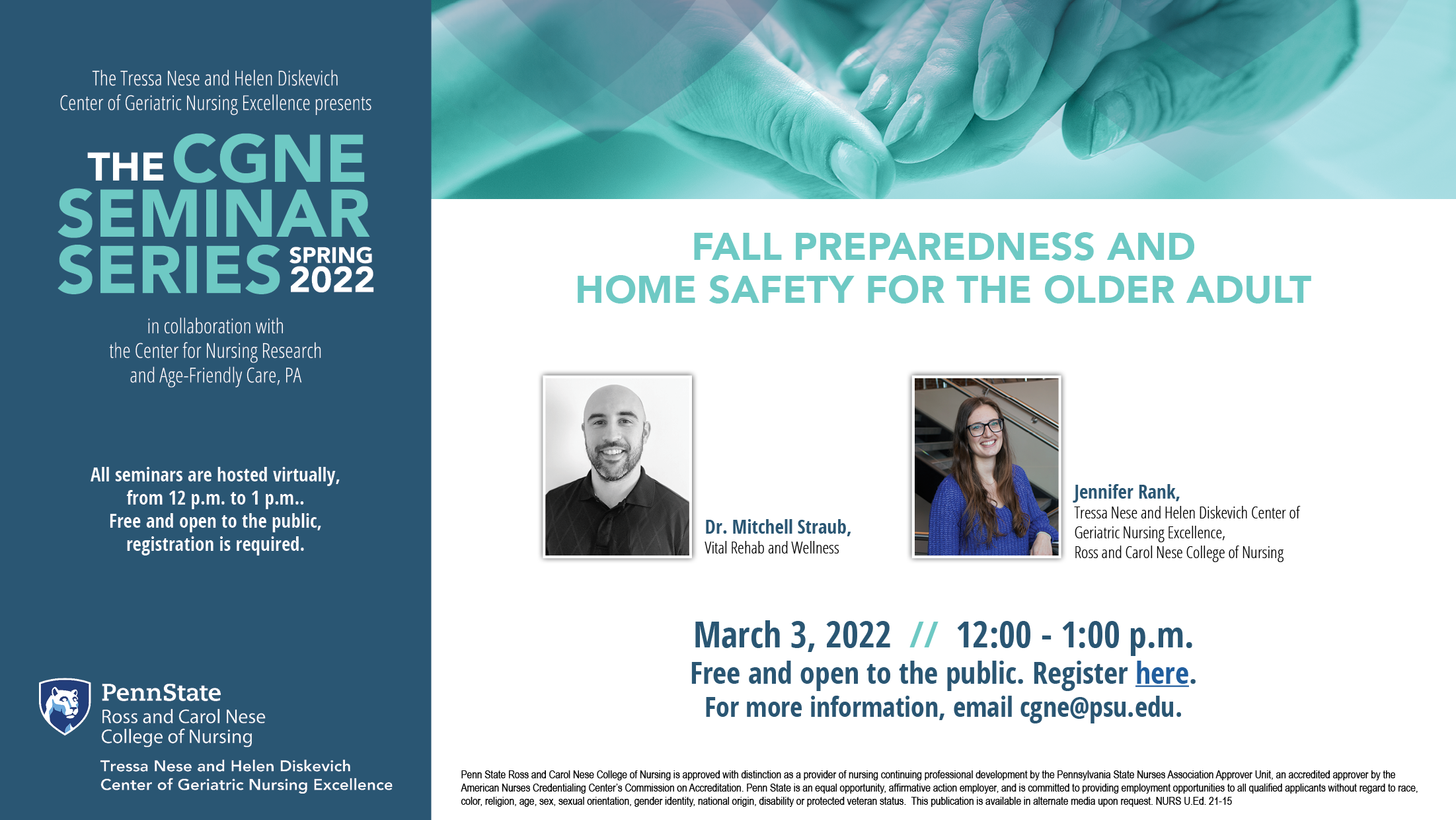 CGNE Seminar Series
Fall Preparedness and Home Safety for the Older Adult
Presented by Dr. Mitchell Straub, Vital Rehab and Wellness and Jennifer Rank, Tressa Nese and Helen Diskevich Center of Geriatric Nursing Excellence, Ross and Carol Nese College of Nursing.
All seminars are hosted virtually, from 12 to 1 p.m. 1.0 Contact Hour is available for Registered Nurses meeting the necessary requirements. 
Register using the link below.