Aging Inequalities Among Black Older Adults: Research, Practice, and Policy Recommendations
November 30 @ 12:00 pm - 1:00 pm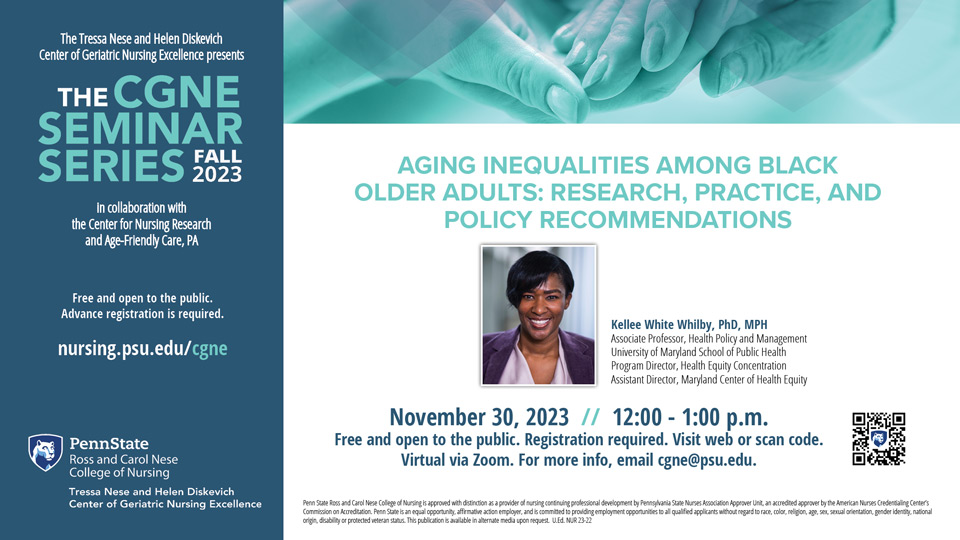 CGNE Seminar Series – Fall 2023
Presented by Dr. Kellee White Whilby, Associate Professor, Health Policy Management, University of Maryland School of Public Health; Program Director, Health Equity Concentration; and Assistant Director, Maryland Center of Health Equity. 
All seminars are free and hosted virtually unless indicated. 1.0 Contact Hour is available for Registered Nurses meeting the necessary requirements.
Advance registration is required here.