READI Project
Dr. Fick's team of field researchers gathered to celebrate their data collection success at the Nittany Lion Inn (summer, 2019). The team spent 28 months in the field at Mount Nittany Medical Center collecting data for the READI project (Researching Efficient Approaches to Delirium Identification), a multi-site study in partnership with the Harvard Medical School and Beth Israel Deaconess Medical Center in Boston, MA. The team performed with synergy, demonstrating and harnessing clear communication and mutual respect as they exceeded enrollment goals. Many thanks to the incredibly cooperative and supportive staff at Mount Nittany!
This work is funded by the National Institutes of Health as an R01.
---
Dr. Loeb's research team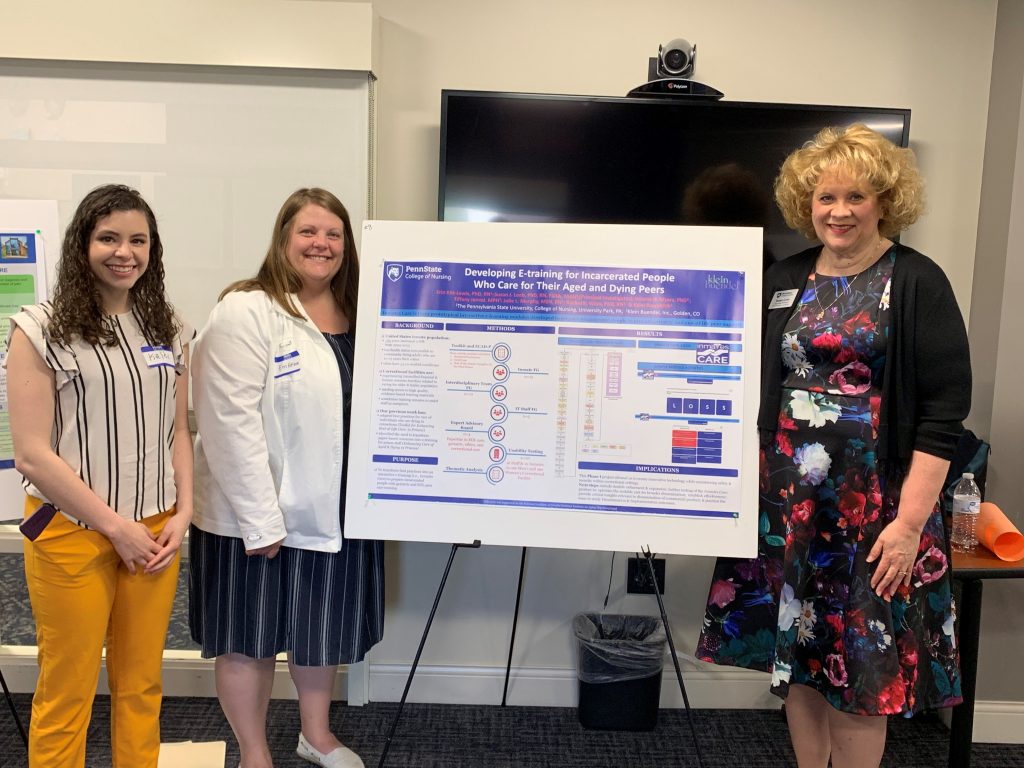 Dr. Susan Loeb's team is pictured here disseminating findings from her "E-Training of Inmate Peer Caregivers for Enhancing Geriatric and End-of-Life Care in Prisons" study at the Penn State Family and Community Medicine's Research Symposium (May, 2019). Loeb, her team, research partners at Klein Buendel, Inc. (a small business technology company in Golden, CO), and an Advisory Board of experts in Corrections Health, End-of-Life Care, Geriatrics, and Educational Technology have teamed for 3 successfully completed NIH/NIA Small Business Technology Transfer studies to research, develop, and usability test computer-based training for corrections staff as well as for those who are incarcerated and serving as peer caregivers. Special thanks to the Pennsylvania Department of Corrections (including administrative leaders, staff, and inmates) for their engagement with Dr. Loeb and her team throughout her research focused on enhancing the care for people who are growing old and approaching end-of-life in prisons. The team has a fourth study in this line of research that is currently under review.
---
Remind Lab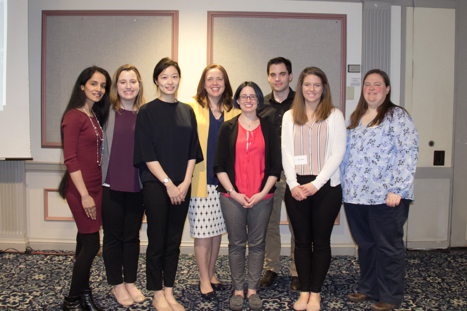 The ReMind Lab is an interdisciplinary research team led by Dr. Nikki Hill in the Ross and Carol Nese College of Nursing and Dr. Jacqueline Mogle in the Prevention Research Center. The team's work involves identifying individuals at risk for cognitive decline and contributing to the science of optimizing cognitive, functional, and psychological health throughout the aging process. Specifically, they study why some older adults are at greater risk for cognitive decline and who is at greatest risk. Currently, Drs. Hill & Mogle are leading two large (R01) projects funded by the National Institute on Aging focused on identifying early symptomatic indicators of Alzheimer's disease. You can learn more about the ReMind Lab at their website: www.remindlab.org.
Implementing EIT-4-BPSD for Nursing Home Residents with Dementia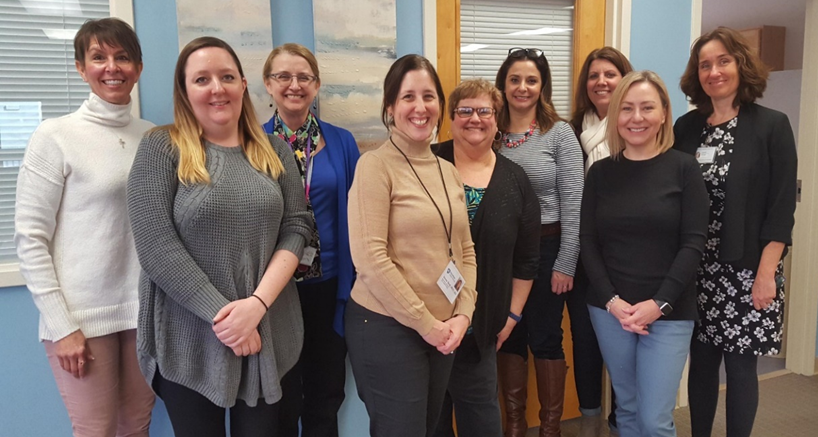 Studies show that only a small percentage of U.S. nursing homes use person-centered practices shown to ameliorate behavioral and psychological signs of distress (BPSD) among residents with dementia. This project aims to increase the uptake of these approaches to alleviate BPSD and improve the quality of life for residents. Fifty nursing homes will participate in the cluster randomized trial. The study will evaluate whether the implementation strategy, based on the evidence integration triangle framework (EIT), promotes the adoption of recommended practices to address BPSD. Also, the study will evaluate the feasibility, utility, and cost of the EIT approach. EIT-4-BPSD has the potential to make a significant impact on the nation's nursing homes by providing guidance on how to implement person-centered behavioral practices for BPSD, as well as by developing pragmatic measures, which researchers and providers can use to assess nursing home progress toward this goal. We are currently testing the effectiveness of the EIT-4-BPSD versus Education Only.