Long-Term Care Staff and Resident Risk Perceptions During COVID-19 Public Health Crisis
April 6 @ 12:00 pm - 1:00 pm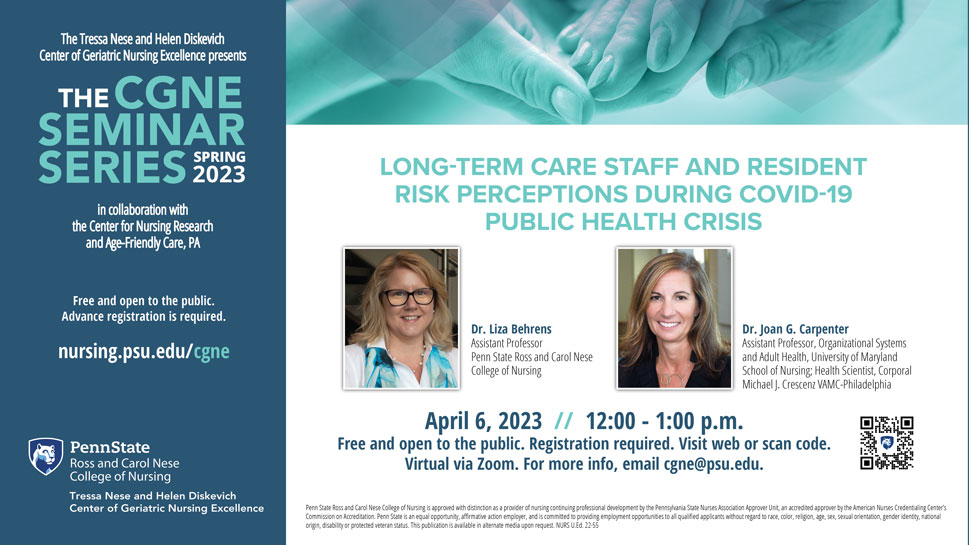 CGNE Seminar Series – Spring 2023
Presented by Dr. Liza Behrens, Assistant Professor, Penn State Ross and Carol Nese College of Nursing; and Dr. Joan G. Carpenter, Assistant Professor, Organizational Systems and Adult Health, University of Maryland School of Nursing, and Health Scientist, Corporal Michael J. Crescenz VAMC – Philadelphia.
All seminars are free and hosted virtually unless indicated. 1.0 Contact Hour is available for Registered Nurses meeting the necessary requirements.
Advance registration is required here.