"Implementation Science: Concepts, Outcomes, and Measures"
February 6, 2020 @ 12:00 pm - 1:00 pm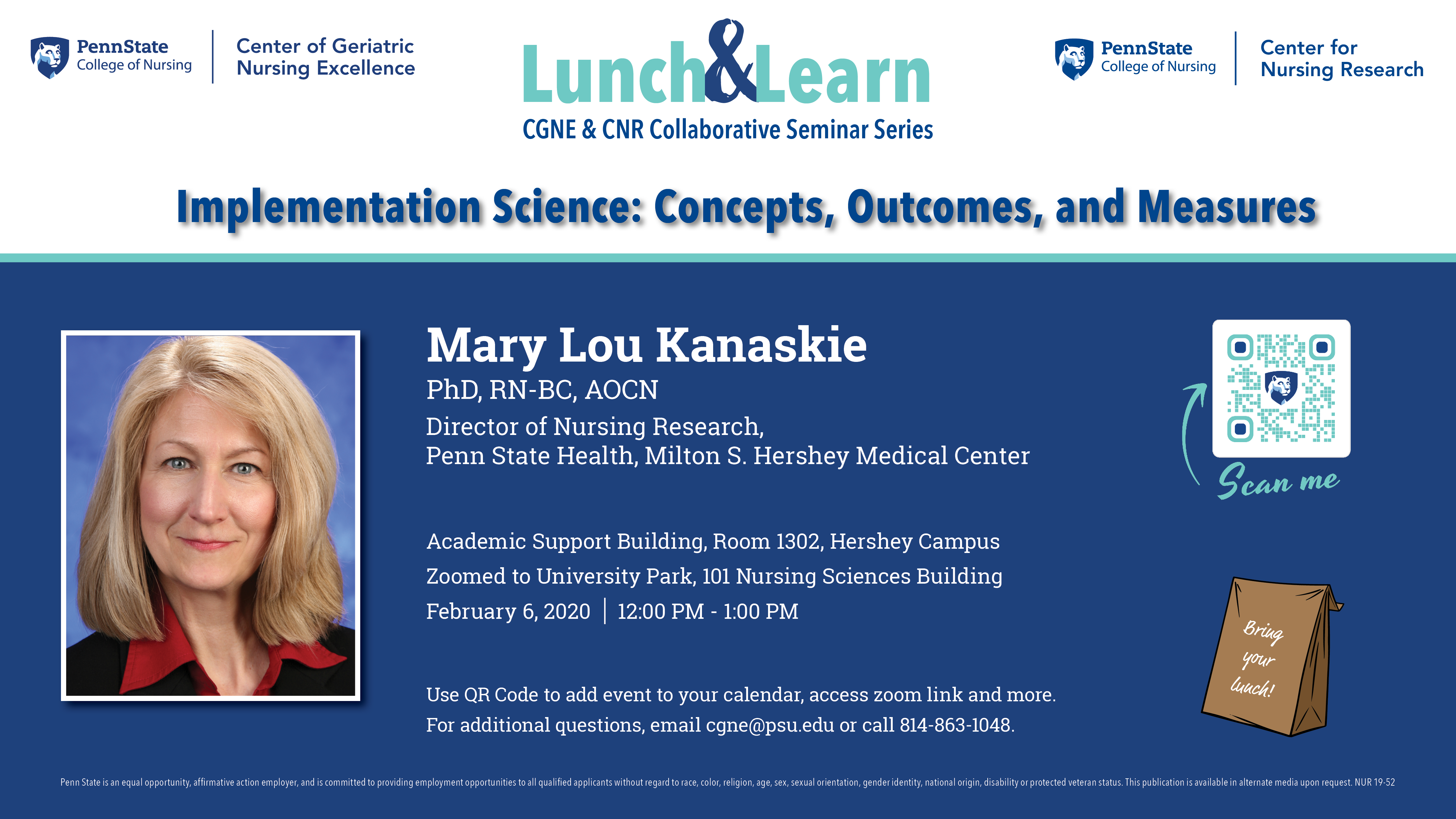 Mary Lou Kanaskie, PHD, RN-BC, AOCN, Director of Nursing Research, Penn State Health Milton S. Hershey Medical Center
Speaker Bio:
Mary Lou Kanaskie was appointed director of the Office of Nursing Research and Innovation at Penn State Health Milton S. Hershey Medical Center in August 2018. Dr. Kanaskie's primary responsibilities focus on development of research and evidence based practices (EBP) to promote innovations in the delivery of safe and quality patient care. Kanaskie's recent work includes establishment of a system to mentor staff in creating practice innovations through research and EBP activities. In 2018, she developed the Evidence-based Practice Fellowship and Writing Academy programs.
Presentation description:
Healthcare organizations spend valuable time implementing standards and processes designed to improve patient safety and healthcare outcomes. However, little is known about what, why or how these interventions work in the real world.
Presentation will include:
• The principles of implementation science and research methods utilized.
• A case study will be used to illustrate the concepts.
• Participants will relate implementation science methods to their own area of practice or research.