Collaborative Seminar Series presents "Heart Disease, Now What? Promoting Self-Care with Education"
August 29, 2019 @ 11:30 am - 1:00 pm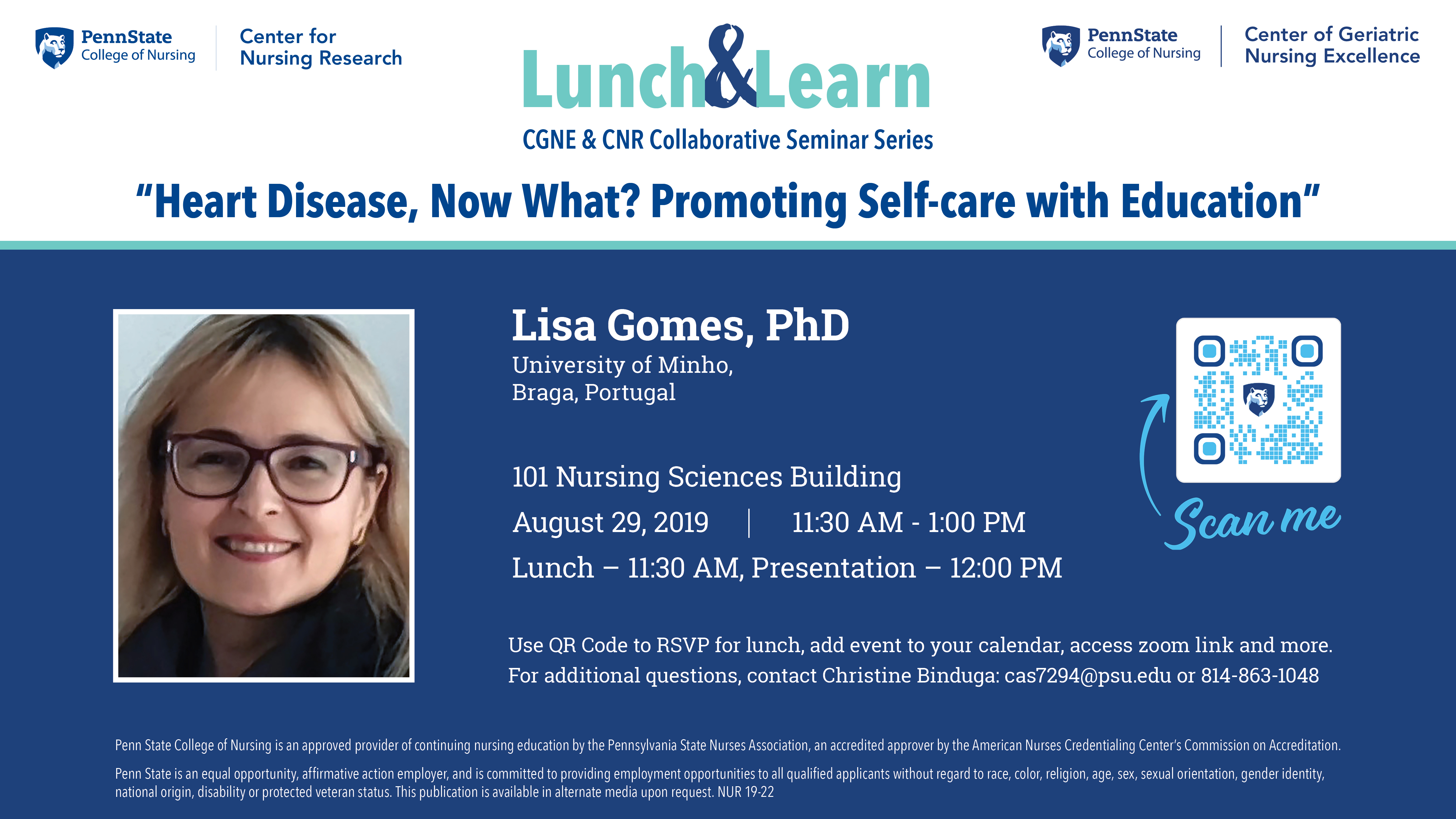 Heart Disease, Now What? Promoting Self-care with Education?
The goal of this session is to foster an understanding of an educational program's effectiveness and develop related skills that enhance patient self-care after acute coronary syndrome.  Following the session, attendees should be able to recognize the benefits of and explain educational programs as nursing interventions to cultivate patient self-care competencies.
Meet the Scholar | Dr. Lisa Alves Gomes
Dr. Gomes completed her Ph.D. and Post-Graduate in Pedagogy from Portuguese Catholic University and her Specialist Degree in Nursing, Specialist in Nursing Rehabilitation, and Master in Educational Sciences from the University of Minho, Braga.   Her undergraduate degree in Nursing was completed at Escola Superior de Enfermangem Dr. Jose Timoteo Montealvao Machado, Chaves.  Dr. Gomes worked professionally as a Registered Nurse until entering her current profession in 2005 as an academic.  Penn State will be the tenth foreign university for which she has presented.  Dr. Gomes has an interest and expertise in the area of nursing rehabilitation, has written or contributed to more than 20 published works, and has a number of awards and honors to her name.