Diabetes Management in Older Adults
April 27 @ 12:00 pm - 1:00 pm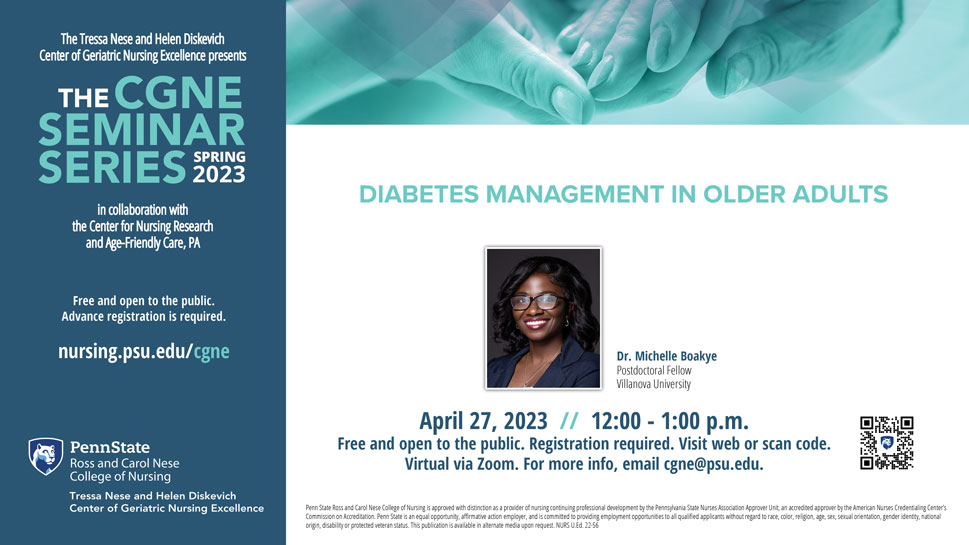 CGNE Seminar Series – Spring 2023
Presented by Dr. Michelle Boayke, Postdoctoral Fellow, Villanova University. Dr. Boakye is a 2022 alumna of Penn State, where she earned a Ph.D. in Nursing.
All seminars are free and hosted virtually unless indicated. 1.0 Contact Hour is available for Registered Nurses meeting the necessary requirements.
Advance registration is required here.